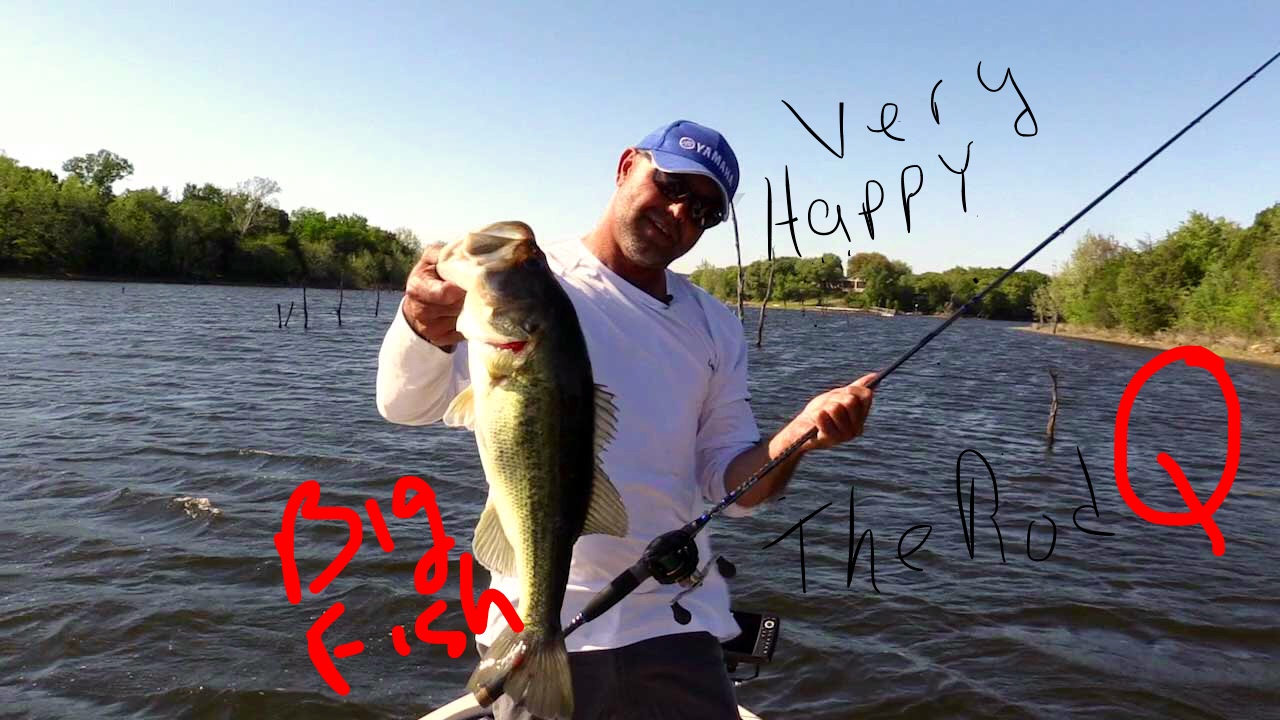 The Rod Q is presently offered in five length/action combinations

Click HERE to purchase the incredible RodQ. Always FREE SHIPPING.
Why the Q

Nobody needs a great rod when the fish are biting. But usually they are not. Hard-to-fish lakes on hard-to-fish days require an advantage to catch anything at all.
"Q" is for this Question: Do you like going to the weigh-in with few or no fish? Choose the rod that is sensitive enough to detect the most subtle bite. A rod that has the backbone to set that hook hard. A rod that didn't just come for the fight but wants that fish as bad as you do.
The heart, soul, and character in any good rod begins with the blank. From butt to tip, the Rod Q is crafted for serious business. Using variable modulus of elasticity and cross-biased graphite construction, the Rod Q delivers power, sensitivity, and durability. Not too light to compromise strength, and still sensitive to the slightest flirtation.
FuJi Guides
The most respected guides in the business. Our black SS guides employ the Alconite® inserts which are lighter and more durable than lesser guide inserts. And braid will not get to them.

On the Rod Q, notice that there are more guides than most other manufacturers. There is a good reason – it makes the line follow the rod better when you are landing larger fish thereby taking advantage of all the power in the rod. Length of casts and accuracy are also improved by the low-friction Aconite® and the increased guide count.

To view detailed description of the Fuji Guides click here
Hook Keeper – Single foot spring in the 6'-9' and 7'-3' models for speed and convenience. On the 7'-6" version, we use a heavier double loop keeper in anticipation of bigger and heavier baits.
Reel seat – Fuji's new generation ACS reel seat is an arbor-less design which saves weight, and puts your grip in a better position for more accurate casts. It also has a cutaway that allows your finger to be directly on the rod for better sensitivity.
Grips – Strictly business. For comfort, weight, and durability, we have chosen the EVA foam grips. For all-day comfort, light-weight, and years of hard fishing, the EVA Foam is a smart choice.
Click HERE to purchase the incredible RodQ. Always FREE SHIPPING.